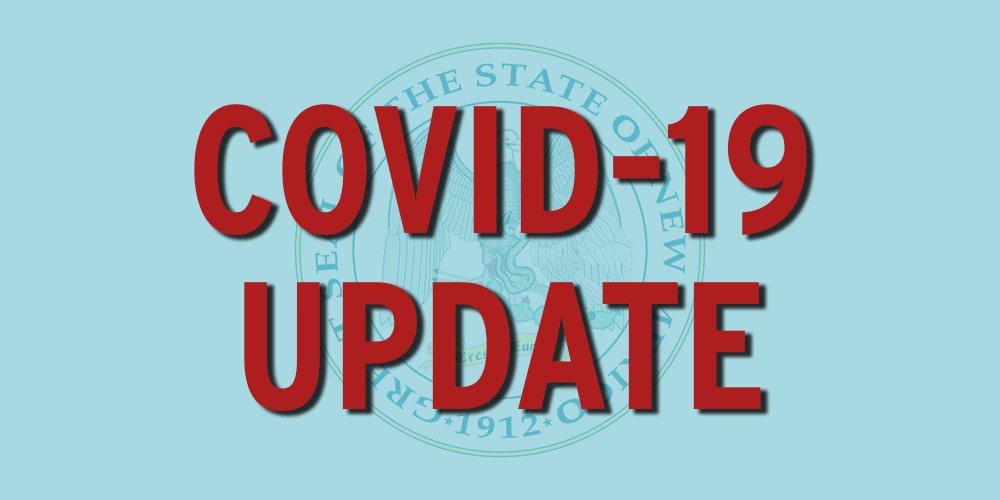 - Hotspot businesses to be temporarily closed; retail hours limited; - safety requirements for food and drink establishments enhanced
From the NM Economic Development Department:

Wednesday, October 20, 2020
Today Gov. Michelle Lujan Grisham and state health and workplace safety officials announced new enhanced mitigation efforts to crack down on COVID-19 throughout New Mexico

An extended emergency public health order will go into effect Friday, Oct. 23, which incorporates the following amendments intended to root out and prevent the incidence and spread of COVID-19 at locations identified as sources of possible exposure:
Businesses that incur four rapid responses –

which occur when an employer reports, as required, an incidence of COVID-19 in the workplace to the state Environment Department, which oversees state occupational health and safety efforts

– over a two-week period will be required to close for two weeks.

This closure requirement will apply to food and drink establishments, close-contact businesses, retail spaces, places of lodging and other places of business presenting an extreme public health risk as determined by the Department of Health.


All retail establishments must close by 10 p.m. each night, in alignment with the state's requirement that food and drink establishments serving alcohol must close by 10 p.m.

Food and drink establishments that complete the

New Mexico Safe Certification training program

, which educates workers about the state's required and recommended COVID-Safe Practices, may continue to offer limited indoor dining at a maximum of 25 percent occupancy as of Friday, Oct. 30. Food and drink establishments that are not New Mexico Safe Certified as of Friday, Oct. 30, may continue to provide outdoor dine-in service at 75 percent of maximum occupancy

with tables at least six feet apart among other required COVID-Safe Practices

but may not provide indoor dine-in service.

Restaurants wishing to continue limited indoor dining must consent, as part of the certification program, to spot testing of employees by the state Department of Health. The Department of Health will prioritize spot-testing for establishments in high-risk counties where the spread of the virus is greatest.

Restaurants wishing to continue limited indoor dining must require customers who dine on-site to list their name and contact information in a logbook, and retain the information for no less than three weeks, to assist state regulators in contact-tracing efforts. Previously, this contribution to contact-tracing efforts was only recommended as part of

the state's COVID-Safe Practices

.
The state will also close state museums and historical sites effective Friday, Oct 23.
The governor and state health officials also re-emphasized the renewed directive that New Mexicans should stay home except for outings essential to health, safety and welfare to the greatest extent possible to help slow the incidence and spread of COVID-19. That directive has remained within the successive iterations of the state emergency public health order all throughout the spring and summer months as it is the most effective tool for rapidly blunting the spread of the highly infectious virus.
A press conference was scheduled for this afternoon but technical difficulties occurred. However, slides for the presentation are available here. Press release from the Office of the Governor can be found here.