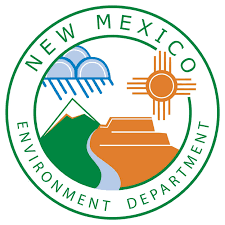 State officials say TJ's Diner, both locations of Los Hermanitos in Farmington, and County Family Restaurant in Kirtland have had their food service permits reinstated as of July 24, 2020..
From the New Mexico Environment Department:
Friday, July 23, 2020
The New Mexico Environment Department confirmed that the food service permit for the Country Family restaurant in Kirtland was suspended on July 17.
State officials say none of the restaurants who had their permits suspended since July 13 have had them reinstated.
Friday, July 17, 2020
This week, the New Mexico Environment Department (NMED) suspended food permits from four restaurants that opened for dine-in service in violation of the current public health orders, endangering the health of their employees and customers during the COVID-19 pandemic.
NMED suspended food service permits from:
| | |
| --- | --- |
| 2400 West Main Street, Farmington | 119 East Main Street, Farmington |
| 3560 East Main Street, Farmington | 209 West Broadway Street, Hobbs |
These restaurants are operating in violation of state food safety laws and must cease all operations immediately. Failing to do so may result in legal action from the Department. If the restaurants correct the violations, they may request that NMED reinstate their food service permit.
In addition, NMED inspected two Weck's restaurants located in Santa Fe and Farmington which were operating in violation by providing dine-in service, on Tuesday. Upon inspection, the restaurant management immediately agreed to comply and ceased indoor dining. Further action may be taken by the Department.
The Food Service Sanitation Act (NMSA 1978, Section 25-1-9) authorizes NMED to immediately suspend a permit if "conditions within a food service establishment present a substantial danger of illness, serious physical harm or death to consumers who might patronize the food service establishment."