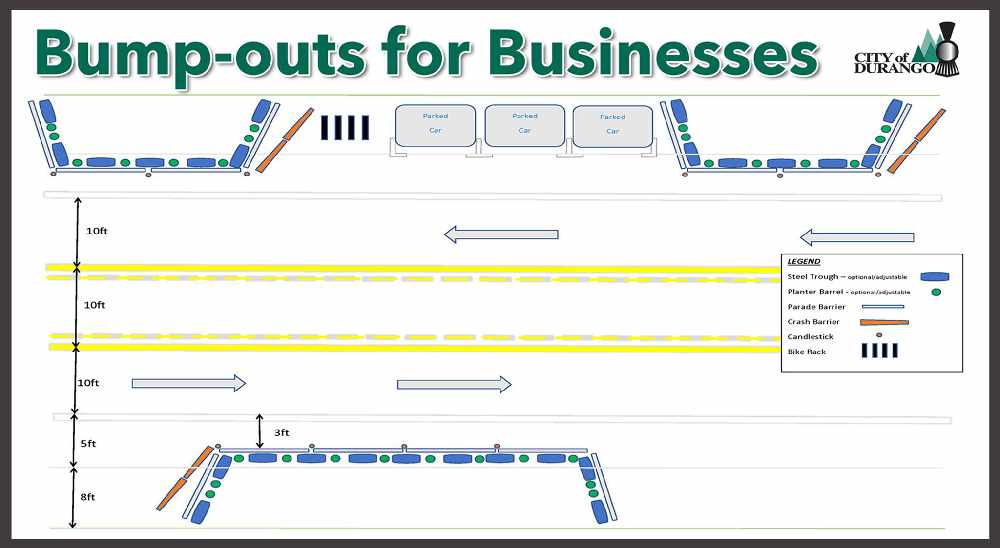 In response to the economic impacts of the COVID-19 pandemic, the City of Durango, the Business Improvement District, and other local partners have created the 'Bump-Outs for Business' program to allow businesses along Main Avenue to use adjacent parts of the right-of-way.
From the City of Durango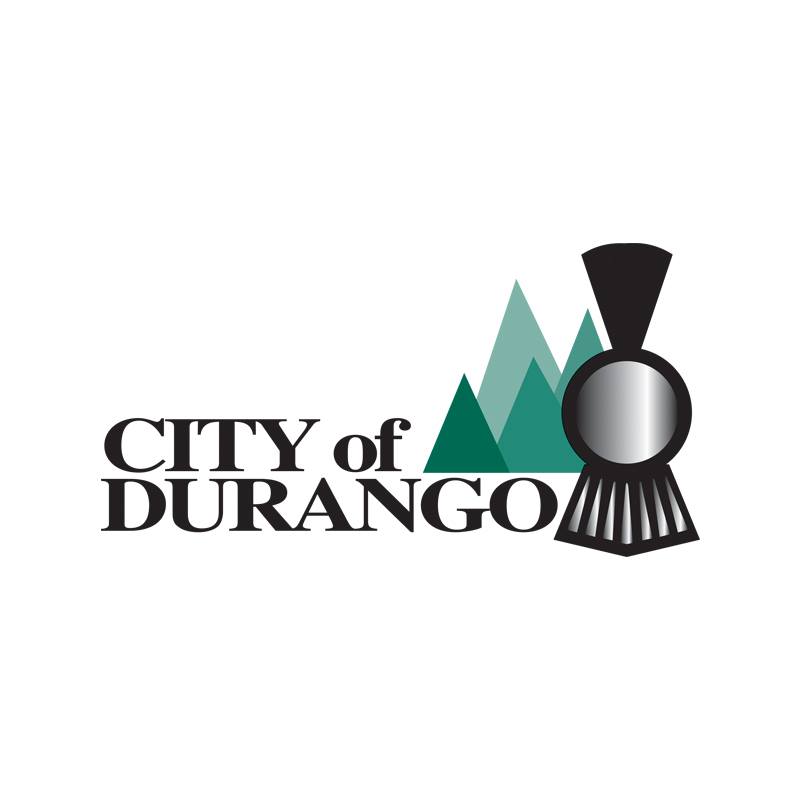 June 9, 2020
Pavement marking lines on Main Avenue will be repainted beginning the evening of Tuesday, June 9th through Thursday, June 11th. The new layout of Main Avenue will include one lane for traffic in each direction along with a center turn lane. Parallel parking spaces will generally remain in the same configuration. Motorists are encouraged to avoid driving across wet paint.
Please also obey all traffic controls and be aware of workers in the streets. Crews will be working in evening hours to minimize impact to local businesses and customers. The re-striping project is designed to improve safety and traffic flow while also creating more space for businesses to expand operations into outdoor areas.
In response to the economic impacts of the COVID-19 pandemic, the City of Durango, the Business Improvement District, and other local partners have created the 'Bump-Outs for Business' program to allow businesses along Main Avenue to use adjacent parts of the right-of-way. Businesses can apply for Temporary Outdoor Commerce permits and, if needed, an Outdoor Liquor Service to take advantage of this program. These application forms are available at DurangoGov.org/BumpOuts