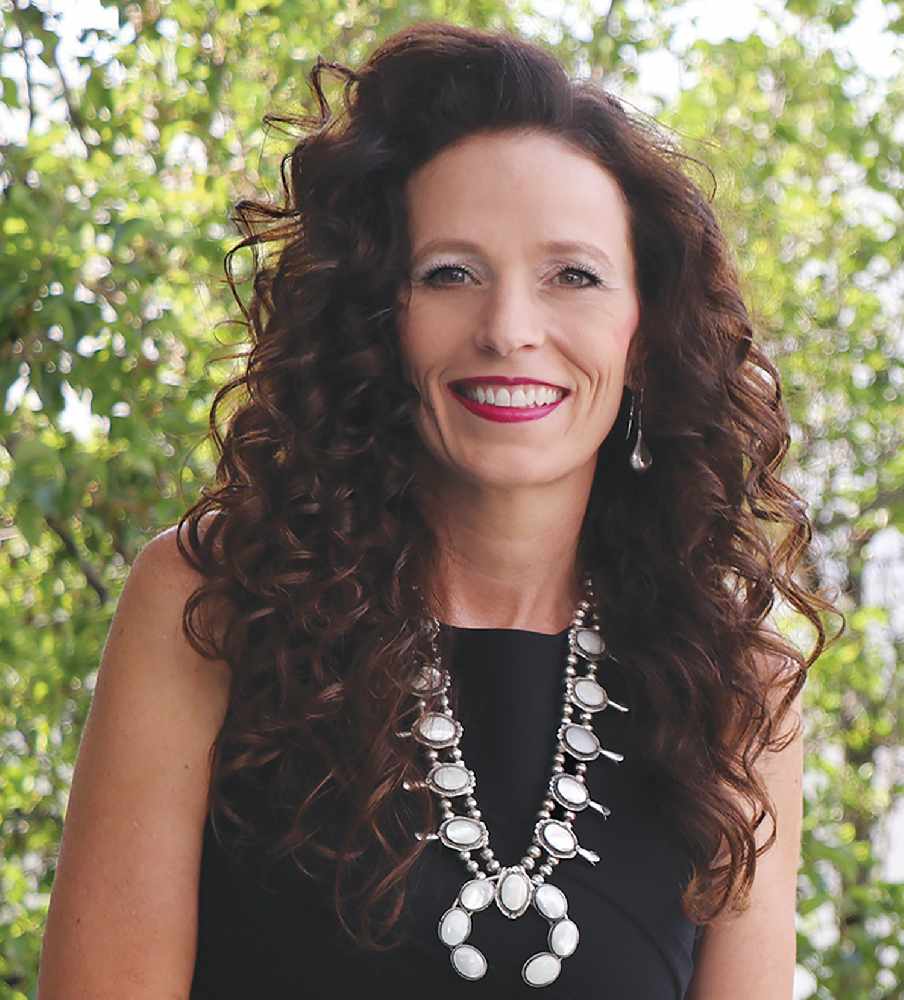 Dr. Toni Hopper Pendergrass, San Juan College President
In response to Dr. Pendergrass's election, AACC President and CEO Walter G. Bumphus said, "Dr. Pendergrass is a highly respected by her peers around the country, as evidenced by her election to a coveted position on the AACC board.  I am confident that Dr. Pendergrass will represent and advocate for community colleges effectively on the national level.  The AACC staff, current board members and I look forward to welcoming her to the board of directors."
From San Juan College:
June 15, 2020
Dr. Toni Hopper Pendergrass, President of San Juan College, will join the board of directors of the American Association of Community Colleges (AACC). The board voted unanimously to certify the results of the 2020 Board Election on Thursday, June 4, during a Zoom meeting. Dr. Pendergrass will join seven other newly elected board members for a three-year term beginning July 1, 2020, and ending June 30, 2023.
AACC is governed by a 32-member board of directors. The board acts on behalf of the institutional members to create and maintain a vision for AACC and to determine and ensure that the organization adheres to appropriate standards of performance. The board is committed to guaranteeing accountability of AACC to the membership.
The national election, held in February 2020, resulted in the election of six institutional members and two affiliated council members, all current community college CEOs. Dr. Pendergrass was one of three CEOs nominated in the affiliated council category. In addition to certifying election results, the board appointed Lone Star College System Chancellor Stephen Head as an institutional at-large member and Temple College President Christina Ponce as a public at-large member of the board. David Harrison, president, Columbus State Community College; John Rainone, president, Dabney Lancaster Community College; and Alissa Young, president, Hopkinsville Community College, also were appointed to fill the unexpired term of board members who resigned from their board positions.
In response to Dr. Pendergrass's election, AACC President and CEO Walter G. Bumphus said, "Dr. Pendergrass is a highly respected by her peers around the country, as evidenced by her election to a coveted position on the AACC board. I am confident that Dr. Pendergrass will represent and advocate for community colleges effectively on the national level. The AACC staff, current board members and I look forward to welcoming her to the board of directors."
Dr. Pendergrass joined San Juan College as President in 2012. Prior to San Juan College, Dr. Pendergrass served as the Vice President for Learning at San Jacinto College, South Campus in Houston, Texas. Before San Jacinto College, she served as Interim Vice President of Academic Affairs and Student Success at El Centro College in Dallas, Texas, as well as the Executive Dean of Communications, Mathematics, Developmental Students, and Teacher Preparation.
She earned her Ph.D. in Educational Administration with a specialization in Community College Leadership from the University of Texas at Austin. She also holds a Master of Science degree in Agricultural Economics and Economics and a Bachelor's Degree in Agricultural Economics and Business, both from New Mexico State University.
Dr. Pendergrass began working in community college administration in 1995. She embraces the community college philosophy and is committed to continuing to advance student success, community partnerships and economic development.
In addition to serving on the New Mexico Independent Community College Board, Dr. Pendergrass also is a member of the following: Higher Education Research and Development Institute (HERDI), Center for Legislative Energy and Environmental Research University Advisory Board (CLEER), San Juan College Foundation, Four Corners Innovations, Four Corners Economic Development, Four Corners Economic Development Foundation, Four Corners Educational Council for Student Success, San Juan Safe Communities, Leadership San Juan, Farmington Chamber of Commerce, Farmington Rotary Club, and the 30th Street Education Center.
Dr. Pendergrass was the Chair Academy's 2006 International Exemplary Leader Award and received the 2014 Excellence for Student Achievement Award presented by the New Mexico School Boards Association in cooperation with the Farmington Board of Education.
In addition, Dr. Pendergrass led the effort of San Juan College being selected as one of 13 community colleges to participate in the American Association of Community College's Pathways 2.0 program.
Dr. Pendergrass and her husband Doug have three children.