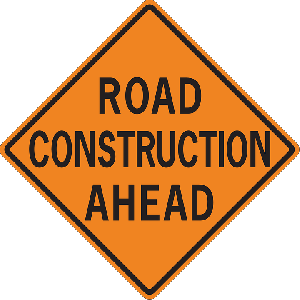 Starting Tuesday August 13 – U.S. 64 traffic will be switched over to the newly built detour on the north side of U.S. 64. There will be one lane of travel in each direction on U.S. 64 traveling eastbound and westbound with a continuous left turn lane including thru two signalized intersections at U.S. 64/Browning Parkway U.S. 64/ Andrea Drive and U.S. 64 / Rd 350 – Rd 5500. Motorists can expect delays especially during a.m. and p.m. rush hours.
From the NM Department of Transportation:
U.S. 64 from mile post 54.00 to mile post 58.00 in Farmington. The contractor has completed a portion of the U.S. 64 north side and will begin full roadway reconstruction on U.S. 64 south side of the road.
Starting Tuesday August 13 – U.S. 64 traffic will be switched over to the newly built detour on the north side of U.S. 64. There will be one lane of travel in each direction on U.S. 64 traveling eastbound and westbound with a continuous left turn lane including thru two signalized intersections at U.S. 64/Browning Parkway U.S. 64/ Andrea Drive and U.S. 64 / Rd 350 – Rd 5500. Motorists can expect delays especially during a.m. and p.m. rush hours. The roadway configuration will remain in place 24 hours a day 7 days a week until completion of the U.S. 64 south side roadway reconstruction. There is a 10' width restriction. The speed limit is reduced to 35 mph; double fine zone in effect. This project is scheduled to be completed October 2019