Relevant Tones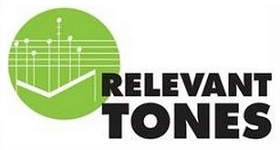 Host, composer and Executive Director of Access Contemporary Music, Seth Boustead brings an informative but engagingly down-to-earth presentation that provides a context for the music and connects with listeners of all ages to present classical music as a diverse art form with a storied history that is alive and thriving in the 21st century.
With its informative, yet engagingly down-to-earth presentation, Relevant Tones seeks to make contemporary music accessible to diehard classical music fans while attracting new and younger listeners. Seth Boustead draws from the entire classical music canon to put modern-day compositions in context, exploring the social and musical influences on their creation. Guest appearances by composers and performers are a vital part of the program, offering a first-person perspective that gives insight and depth to their art form and its creation.
Collectors' Corner

5:00pm - 7:00pm

The program features either unusual repertoire that deserves a wider public distribution, or performances unique in their interpretive profile, sense of commitment.
Farmington, NM

Sunny intervals

High: 55°F | Low: 27°F

Durango, CO

Sunny

High: 52°F | Low: 19°F

Shiprock, NM

Sunny intervals

High: 57°F | Low: 25°F

Cortez, CO

Sunny

High: 50°F | Low: 19°F

Santa Fe, NM

Sunny intervals

High: 55°F | Low: 27°F