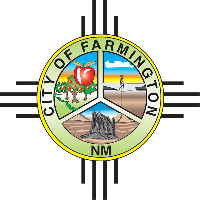 Mayor Nate Duckett asks Governor Michelle Lujan Grisham to amend essential business definitions to allow small businesses to re-open.
From the City of Farmington:
Wednesday, April 15, 2020
Farmington Mayor Nate Duckett today declared Farmington to be an economic emergency area as a result of COVID-19. In the declaration, the mayor explains an economic disaster has resulted from the governor's public health ordered issued on March 11 by defining businesses as essential and non-essential. Doing such, unjustly dictates winners and losers by discriminating against small businesses and specialized retailers. Mayor Duckett further explains these businesses employ, pay wages and provide health care benefits to a large portion of the state's workforce. Closures of these businesses has led to the highest levels of unemployment in our state's history and will lead to higher rates of poverty and negative outcomes for families and children.
Mayor Duckett in the declaration commends the governor for exhibiting decisive leadership in the face of a global public health emergency by educating New Mexicans on their role to flatten the curve and protect the integrity of our health care system through social distancing, preventative hygiene practices and the stay-at-home order. He is now calling on the governor to consider immediate modification of public health orders to permit all businesses to reopen at 20% maximum occupancy, while practicing social distancing.
Editors note: Mayor Duckett broke this news this morning on KSJE: