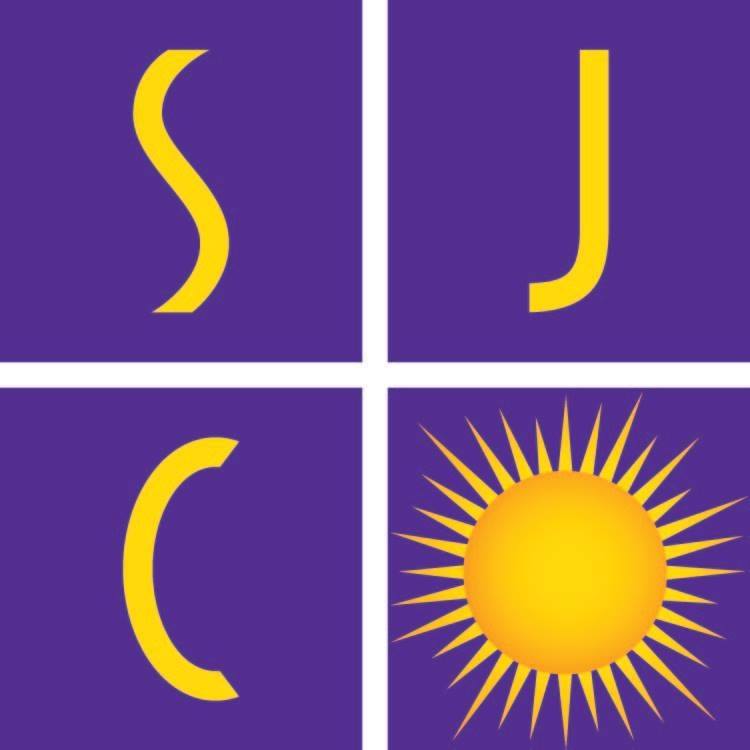 -HHPC Opens June 8 at 50% capacity -Testing Center Opens June 8 at 25% capacity -Bookstore Opens June 15 at 25% capacity -Virtual Graduation planned for June 30 -Fall 2020 Fine Arts Performance Schedule Cancelled
From San Juan College
June 5, 2020
San Juan College (SJC) officials are planning for a Phase I reopening of the campus, following Governor Michelle Lujan Grisham's announcement in a May 28 press conference to ease public health restrictions beginning June 1.
"As we begin the re-opening phase, it is important to note that the process will be gradual and deliberate to ensure the safety and well-being of our employees, students and community," explained San Juan College President Dr. Toni Hopper Pendergrass. "Throughout the course of re-opening, we will continue to follow the Governor's guidance and recommendations."
With restrictions on mass gatherings, San Juan College will host a virtual graduation, June 30, beginning at 6:30 p.m. Graduates, their families and friends can join in the celebration by visiting the college's website at www.sanjuancollege.edu.
Following the Governor's recommendations, SJC employees who can work from home, will continue to do so. The College will remain closed to students and the community, June 1-7, as essential staff prepares for the limited opening of the following departments:
Beginning, Monday, June 8, The Health and Human Performance Center will open at 50 percent capacity. Details regarding hours, services and class offerings will be available at www.sanjuancollege.edu/HHPC.
On Monday, June 8, the Testing Center will open at 25 percent capacity. The Center will begin by serving ATI TEAS exams for specific San Juan College Health Science Programs, HiSET (High School Equivalency) exams, as well as limited vendor exams. For further information on test availability, visit www.sanjuancollege.edu/test.
Beginning Monday, June 15, the San Juan College Bookstore will reopen at 25 percent capacity. Hours for the Bookstore are Monday through Friday, from 8 a.m. to 5 p.m. Please note, the Bookstore will be closed June 24-30 to complete the scheduled annual inventory. It will again reopen on July 1. For updates on Bookstore hours, visit bookstore.sanjuancollege.edu.
All credit summer classes beginning before June 22, 2020 at San Juan College will be delivered in an online format. After June 22, San Juan College will provide face-to-face instruction for students needing to complete spring, 2020 course work where no remote alternatives are available – such as classes in Health Sciences, Energy, and Trades and Technology. There will also be some classes such as science labs and hybrid courses beginning after June 22, while most other courses that can be taught remotely/online will be delivered online.
All students, employees and visitors who come to campus and enter into buildings will be required to stop at a checkpoint for a no-contact temperature check and complete a quick health condition questionnaire. Additional safety protocols will be in put in place, which includes group size limitations, social distancing and sanitization processes. Masks also must be worn as required by New Mexico Public Health Orders.
San Juan College will continue to monitor the situation for fall classes and information will be provided once a determination has been made regarding the format that classes will be delivered.
Due to restrictions placed on mass gatherings, which the Governor's office has said could potentially be suspended for 12 months, the College has cancelled the 2020 Fine Arts Fall Season performances. However, Fine Arts course offerings and instruction will continue.
"Cancelling the fall season was a very difficult decision," said Dr. Toni Hopper Pendergrass. "We recognize how very important our fine arts are to our college and community. Unfortunately, the arts, sporting events, concerts and theatres are being affected at every level – locally and nationally. In a few months we will evaluate our options for the spring season, based on the Governor's recommendations."
Advisors and staff are available by phone and online for students to register for summer and fall classes. Students needing additional assistance can call 505-326-3311 or contact the San Juan College Student Achievement Center at achievement@sanjuancollege.edu. They should also continue to check their San Juan College emails for information regarding their class structure, tutoring and other support services. For further information regarding resource links, college openings and events, visit sanjuancollege.edu/coronavirus.