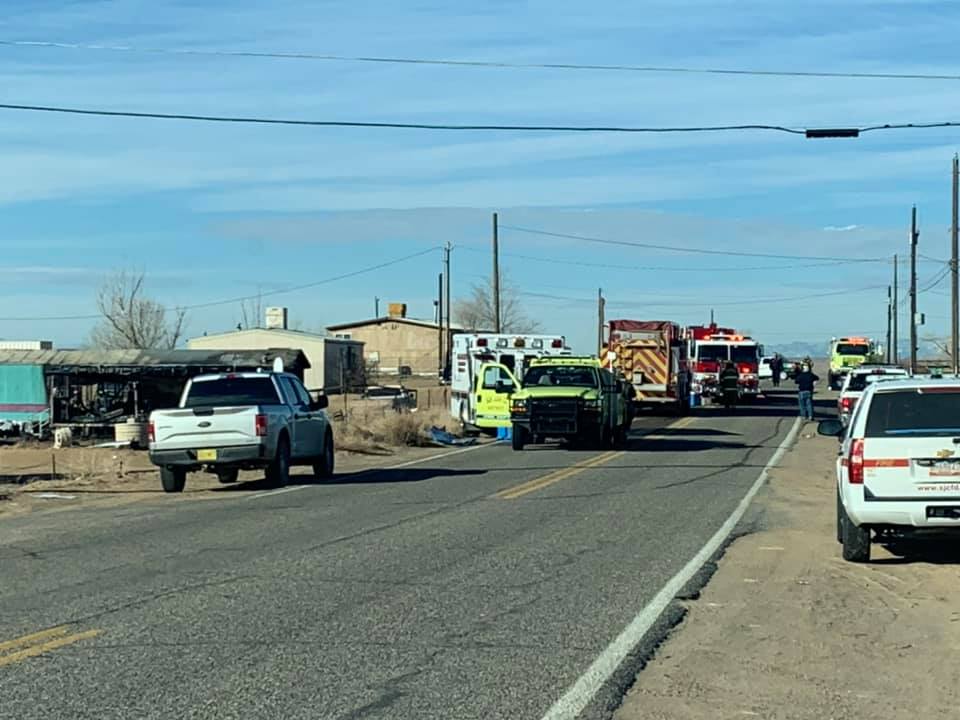 (Courtesy: San Juan County Fire Department)
Despite lifesaving measures performed at the scene, the person rescued from the burning home could not be saved.
From San Juan County
Friday, January 29, 2021
At 7:39 am on January 29, 2021, San Juan County Fire Department was dispatched to a house on fire on County Road 6480 in Kirtland. Members of San Juan County Fire District 1 and District 4 responded with additional mutual aid from the Farmington Fire Department.
Crews arrived to find a single wide mobile home 75% involved in flames. Evacuated occupants told firefighters that there was an additional occupant suspected to be still inside the structure.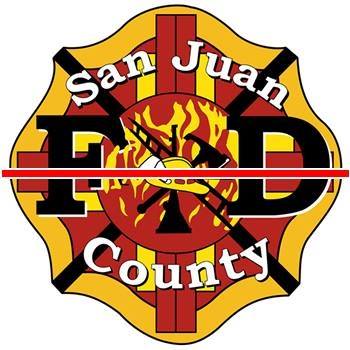 Crews made an initial attack on the fire and were able to knock the fire down to be able to perform a primary search. During the course of the search of the structure, crews located an individual inside.
Lifesaving measures were attempted, however, the person was not able to be saved.
The fire was put out and crews will be on scene much of the day to mop up.
Five additional occupants of the home were transported to the hospital with minor injuries.
The home is a total loss.
The cause of the fire is under investigation by the San Juan County Joint Fire and Explosion Investigation Task Force, including members of the San Juan County Fire Department and San Juan County Sheriff's Office.

There is no additional information available at this time.