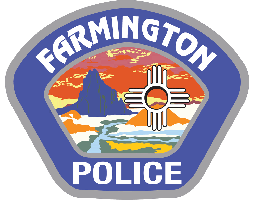 The driver of the pickup, Franke Anchondo (35) of Aztec, exited the truck and closed distance towards Officer Warman.  While charging towards Officer Warman, Mr. Anchondo was holding and pointing a dark object with both hands at the officer as if it were a gun.  Officer Warman believed Mr. Anchondo had a gun and was about to shoot him.  Mr. Anchondo ignored Officer Warman's command to "stop".  In fear he was about to be shot, Officer Warman fired his duty weapon once at Mr. Anchondo. Officer Warman followed up with four additional shots, which stopped Mr. Anchondo's aggressive action towards h
Update: 1/16/18: Farmington Police released the dashcam footage of this incident: https://www.dropbox.com/sh/9x2xq4w342ayogl/AAD-_EE_POc6ORPEMPqO-JVva?dl=0&preview=2017-0104IA+OIS.avi
From: NM State Police:
On Wednesday December 20, 2017, The New Mexico State Police Investigations Bureau was requested by the Farmington Police Department (FPD) to investigate an Officer Involved Shooting (OIS)
When NMSP Agents arrived they learned that around 6:00 p.m. Officer Brant Warman, who was on duty in his marked police unit saw a truck drive past him, while he was stopped at a traffic light. He saw a female hanging out of the passenger side window waving her arms and screaming for help. Officer Warman stated he immediately feared for the female's safety and thought she was being abducted. Officer Warman attempted to stop the truck, but the driver took evasive action and sped off. The truck was weaving in and out of traffic and passing on the shoulder of the road. The driver eventually turned onto Riverstone Road, which was dark and unlit, and turned off his lights. As the officer pulled behind the truck, it drove off at a slow speed, eventually coming to a stop a short distance ahead. Before it stopped, the female that was screaming for help jumped out of the passenger side.

The driver of the pickup, Franke Anchondo (35) of Aztec, exited the truck and closed distance towards Officer Warman. While charging towards Officer Warman, Mr. Anchondo was holding and pointing a dark object with both hands at the officer as if it were a gun. Officer Warman believed Mr. Anchondo had a gun and was about to shoot him. Mr. Anchondo ignored Officer Warman's command to "stop". In fear he was about to be shot, Officer Warman fired his duty weapon once at Mr. Anchondo. Officer Warman followed up with four additional shots, which stopped Mr. Anchondo's aggressive action towards him. Officer Warman then notified his dispatch that shots were fired and requested medical response for Mr. Anchondo as well as additional FPD units. Mr. Anchondo was pronounced deceased at the scene by the Office of the Medical Investigator.
The female victim, Alicia Jackson (33) of Farmington stated Mr. Anchondo had threatened to kill her. When she saw Officer Warman she started yelling for help out of the truck window. Neither Officer Warman nor Ms. Jackson sustained any injuries during the incident. The object located near Mr. Anchondo was later identified as an e-cigarette. FPD secured the scene and requested New Mexico State Police Investigations Bureau to investigate the incident.
Officer Warman has been with the FPD for approximately 6 years.
No additional information is available at this time. Upon the conclusion of this investigation it will be referred to the 11th Judicial District Attorney's office for review.