Christmas with the Magdrigalia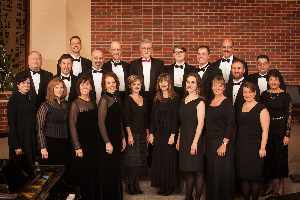 O Magnum Mysterium is the traditional chant for Christmas morning. Its sublime text has inspired composers through the ages to depict the enigma of the King of Kings born as a homeless child among humble animals and shepherds in a lowly stable. In 2012, Ola Gjeilo set these moving words as Serenity, a choral work that captures the atmosphere of the season. The Rochester, NY chamber choir Madrigalia, and their Artistic Director Cary Ratcliff will offer a stunning performance of Serenity, when they return to public radio for Christmas with Madrigalia 2015, a holiday concert that celebrates mystery and the joy of the holiday season. Madrigalia is joined by harpist Kathleen MacAuliffe, oboist Emily Hart and bassist Kieran Hanlon. This one-hour program, recorded live in concert at Rochester's Baptist Temple, features beautiful music by Paul Lohman, Johannes Brahms, David Conte, Michael Praetorious, Philip Stopford and Ola Gjeilo along with a number of Cary Ratcliff's own arrangements.
Assignment

12:05pm - 12:30pm

A weekly current affairs program which reports from locations around the world, telling the world's stories from the point of view of those most affected by them - the victims, the witnesses as well as the perpetrators.
Farmington, NM

Light rain

High: 46°F | Low: 25°F

Durango, CO

Sleet

High: 43°F | Low: 23°F

Shiprock, NM

Light rain

High: 50°F | Low: 25°F

Cortez, CO

Sleet

High: 43°F | Low: 19°F

Santa Fe, NM

Light rain shower

High: 43°F | Low: 25°F