Center Stage from Wolf Trap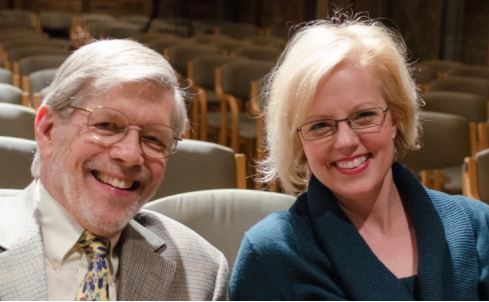 Center Stage from Wolf Trap showcases live performances from some of today's finest chamber musicians. Recorded in the acoustically superb Barns at Wolf Trap, these radio programs are presented by hosts Rich Kleinfeldt and Lee Anne Myslewski. Each show focuses on a single chamber artist or group. As a new service in 2015, Center Stage is downloadable in full resolution wav files, in addition to high-quality mp3 and mp2 files.
The Barns at Wolf Trap, a year-round -facility hailed as "one of the best places to hear music in Washington," has become one of the D.C. area's premier venues. Consisting of two rebuilt 18th century barns, the venue serves as a theater, a concert setting for Chamber Music at The Barns, and the home to the Wolf Trap Opera Company. The Barns at Wolf Trap are owned and operated by the Wolf Trap Foundation for the Performing Arts, a 501(c)(3) not-for-profit organization. Located just outside of Washington D.C., Wolf Trap presents more than 280 performances each year at its three venues. Two of Wolf Trap's venues, the Filene Center and Children's Theatre-in-the-Woods at Wolf Trap National Park for the Performing Arts are operated through a partnership with the National Park Service.
Farmington, NM

Sunny

High: 50°F | Low: 19°F

Durango, CO

Sunny

High: 48°F | Low: 18°F

Shiprock, NM

Sunny

High: 50°F | Low: 23°F

Cortez, CO

Sunny

High: 52°F | Low: 25°F

Santa Fe, NM

Sunny

High: 52°F | Low: 30°F