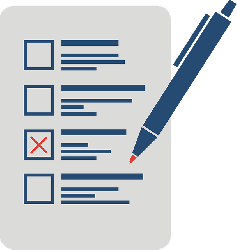 KSJE will be updating this page with voting results as they come in from General Election voting on Tuesday, November 8, 2022.
2022 General Election
Tuesday, November 8, 2022
*Unofficial Results*
Farmington Museum @ Gateway Park Early Voting
Farmington Public Library Early Voting
San Juan County Clerks Office Early Voting
Bloomfield Cultural Center Early Voting
CCSD Business Office Early Voting
Newcomb Fire Station Early Voting
Voting Convenience Centers Reporting (32 of 33*):
Aztec Masonic Lodge
SJC Fire Operations Center
Pinon Hills Seventh Day Adventist Church
Flora Vista Fire Station
Cedar Hill Fire Station
Farmington City Hall
Farmington Civic Center
Farmington Museum @ Gateway Park
McGee Park
Sycamore Park Community Center
Kirtland Youth Association
La Plata Community Center
Blanco Fire Station
Farmington Public Library
Pinon Hills Community Church
Bloomfield City Hall
Bloomfield Cultural Center
Brooks/Isham Performing Arts Center
Nageezi Chapter Facilities
Naschitti Chapter Facilities
Nenahnezad Chapter Facilities
Sheep Springs Chapter Facilities
Tiis Tsoh Sikaad (Burnham) Chapter Facilities
Tse alnaozt'i'I (Sanostee) Chapter Facilities
CCSD Business Office
Phil L Thomas Performing Arts Center
Beclabito Chapter Facilities
Gadii'ahi Chapter Facilities
Huerfano Chapter Facilities
Crystal Chapter Facilities
Lake Valley School
Two Grey Hills Chapter Facilities
Absentee
*The unofficial results from the San Juan County Clerk never included a mention of the Voting Convenience Center in Newcomb. We have reached out to the clerk's office and have been told the results WERE included, but the name of the center was left off of the list.
NM Rep. Dist. #2
Partial Precincts Reported: 24 of 24
P. Mark Duncan (R) 5,463
Matt Dodson (I) 2,309
Magistrate Judge Div. 1
Partial Precincts Reported: 18 of 18
Russell Bradford (R) 6,570
Songtree Pioche (D) 1,605
Magistrate Judge Div. 2
Partial Precincts Reported: 17 of 17
Stanley R. King (D) 3,127
Rena Scott (R) 2,773
San Juan Co. Assessor
Partial Precincts Reported: 103 of 103
Henry C. Silentman (D) 13,733
Jimmy Voita (R) 25,169
San Juan Co. Commissioner Dist. 2
Partial Precincts Reported: 24 of 24
Gary M. McDaniel (R) 4,644
Zac "Zachariah" J. George (D) 2,575
San Juan College Bond
Partial Precincts Reported: 103 of 103
For 21,078
Against 14,491