Brazilian Hour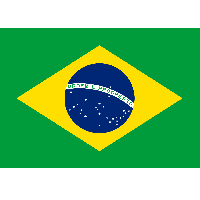 Brazilian Hour is an eclectic show devoted to Brazilian music, and featuring styles such as samba, bossa nova, instrumental, pop, afro-bloco, and more. The show also features interviews.
The Cultural Sector of Brazil in Los Angeles created the Brazilian Hour Radio Program in 1978 to promote Brazilian music and culture in the United States. In 1981 the Brazilian Hour started a national distribution via satellite to all public stations in the United States. Also in l981 the Brazilian Hour began its international distribution to Brazilian Diplomatic Missions and and Centers of Brazilian Studies (CEBs). Currently the Brazilian Hour is produced in Portuguese, Spanish, English, French and Mandarin.
The Brazilian Hour is written and produced by Sergio Mielniczenko/ Radio & Music − Cultural Affairs of the Brazilian Consulate General , Los Angeles.
Farmington, NM

Sunny

High: 50°F | Low: 19°F

Durango, CO

Sunny

High: 48°F | Low: 18°F

Shiprock, NM

Sunny

High: 50°F | Low: 23°F

Cortez, CO

Sunny

High: 52°F | Low: 25°F

Santa Fe, NM

Sunny

High: 52°F | Low: 30°F