A Chanuka Celebration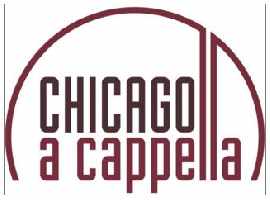 Join Jonathan Miller, artistic director of Chicago a cappella and a longtime champion of Jewish choral music, for an inspiring and informative show featuring choral music set to Chanukah texts. Familiar tunes include "I Have a Little Dreidel" (both in its original Yiddish form and in a neo-funk Hebrew/English setting), a swing version of "S'vivon" by Steve Barnett, and a lively setting of the traditional melody for "Al-Hanissim" ("For the Miracles") by Elliot Levine. Heartfelt original compositions by American and British composers provide added depth of expression to celebrating the holiday. Such works include "Lo Yisa Goy," a plea for peace by Stacy Garrop; Bob Applebaum's stirring new version of "Haneirot Halalu"; and movements from the majestic "Hallel Suite" by London-based Daniel Tunkel. All selections are performed by Chicago a cappella, the virtuoso vocal ensemble now in its 23rd season. Jonathan Miller provides liturgical and cultural background as part of this unique look inside old and newer choral Chanukah traditions.
Chicago a cappella
An ensemble of professional singers founded in 1993 by Jonathan Miller, Chicago a cappella presents an annual Chicago-area subscription series, creates studio recordings as well as live and broadcast-media musical content, produces educational outreach programming, and gives performances on tour and in special engagements.
Long recognized for vocal virtuosity and innovative programming, the ensemble enjoys a reputation as a leader in the choral field. With more than 350 performances to its credit, Chicago a cappella has produced more than 200 concerts on its Chicago-based series. On tour, the group has appeared in 13 American states and in Mexico.
The ensemble has been heard frequently on WFMT radio and through broadcasts distributed by American Public Media, including the nationally-syndicated Performance Today. The ensemble has produced nine CD recordings of music ranging from Renaissance masses to contemporary works. From its inception, Chicago a cappella has been a champion of living composers.
Since 1993 the group has presented more than 100 works in their world, national, or local premiere. Chicago a cappella has commissioned new music from composers including Joseph Jennings, Chen Yi, Stacy Garrop, Rollo Dilworth, Tania León, and Ezequiel Viñao.
Chicago a cappella is also active in educational and community engagement. The ensemble produces an annual Youth Choral Festival for young singers from the Chicago area, and leads an innovative High School Internship program, a multi-faceted immersion for selected students in the worlds of performance and arts administration
Farmington, NM

Thundery shower

High: 72°F | Low: 45°F

Durango, CO

Sunny intervals

High: 66°F | Low: 41°F

Shiprock, NM

Sunny intervals

High: 73°F | Low: 48°F

Cortez, CO

Sunny intervals

High: 72°F | Low: 43°F

Santa Fe, NM

Sunny intervals

High: 72°F | Low: 50°F