A Christmas Carol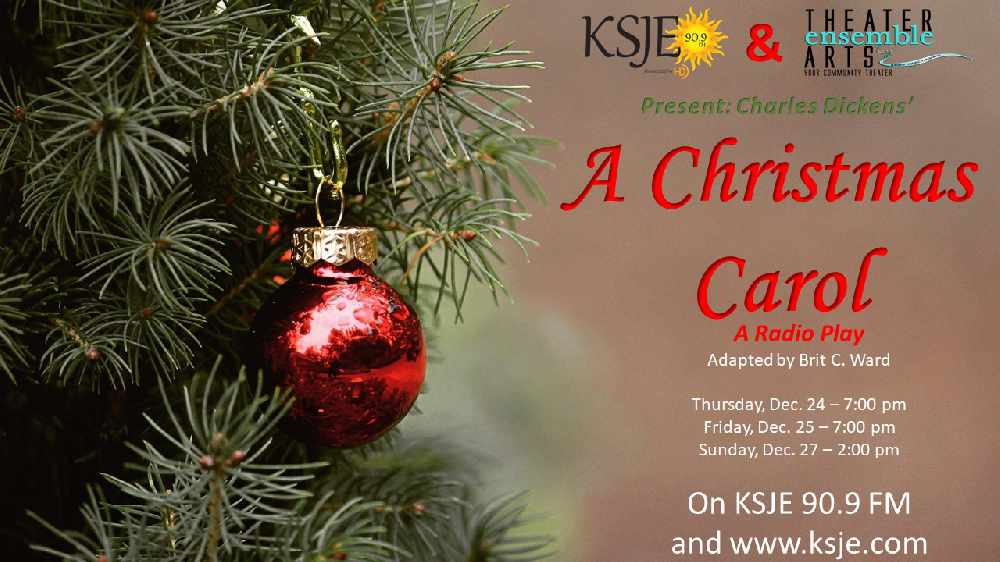 KSJE and Theatre Ensemble Arts present the radio drama "A Christmas Carol" adopted by Britt C. Ward from the original Charles Dickens story.
Join us for a wonderful retelling of this holiday classic at the following days & time on KSJE:
Tune in:
90.9FM in San Juan County, NM.
103.3 FM in Durango, CO.
Streaming at www.KSJE.com
Thursday, December 24, 2020 at 7pm
Friday, December 25, 2020 at 7pm
Sunday, December 27, 2020 at 2pm
Farmington, NM

Sunny

High: 50°F | Low: 19°F

Durango, CO

Sunny

High: 48°F | Low: 18°F

Shiprock, NM

Sunny

High: 50°F | Low: 23°F

Cortez, CO

Sunny

High: 52°F | Low: 25°F

Santa Fe, NM

Sunny

High: 52°F | Low: 30°F