A Rose in Winter: A Garden of Medieval and Renaissance Music for the Nativity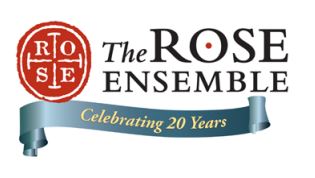 With its trademark vocal artistry, The Rose Ensemble presents a unique seasonal program that will bring many musical riches to your holiday lineup. Amidst familiar stories of wise men and shepherds, ancient Christmas legends also describe a midnight blooming of all manner of plants, trees, and flowers. The acclaimed vocal ensemble's holiday concert explores this miracle of new life amid the cold of winter through gorgeous music honoring the Madonna and Child. Features choral works by William Byrd and Jean Mouton, medieval English ballads, Spanish cantigas, and the beloved German carol, "Es ist ein Rose Entsprugen."
Performances by:
Jordan Sramek, Founder/Artistic Director
Kathy Lee, Kim Sueoka (soprano)
Fabiana González
Kris Kautzman
Natalie Nowytski (alto)
Nicholas Chalmers
Andrew Kane
Jordan Sramek (tenor)
Mark Dietrich
Jake Endres (bass)
Ginna Watson (harp)
Award-winning Minnesota broadcast journalist Tom Crann serves as the host of A Rose in Winter: A Garden of Medieval and Renaissance Music for the Nativity. His experience includes two decades as host and producer of classical music and cultural programs in the United States and Ireland. He has also hosted the international cultural broadcasts Sounds Irish and The Last Night of the Proms, a co-production with the BBC.
Program includes:
Anon., 14th-century English - Conditor Alme Siderum
Anon. (ca. 1420), English - Ther is no rose of swych vertu
Plainchant, Christmas Day propers - Viderunt omnes
Thomas Popelius - Virga Jessae floruit
Demetrius I of Georgia (attrib.) - Shen khar venakhi
Plainchant, Christmas Day propers - Tui sunt caeli
Byrd - Alleluia. Ave Maria-Virga Jesse
Anon., 15th-century English - Make We Joy
Melchior Vulpius - Es ist ein Ros/Michael Praetorius: Es ist ein Ros
Anon., 13th-century Spanish - Cantiga de Santa Maria, No. 424
Anon., 13th-century Spanish - Cantiga de Santa Maria, No. 10
Plainchant, Christmas Day propers - Viderunt Omnes
Jean Mouton - Ave Maria-Virgo Serena
Farmington, NM

Thundery shower

High: 72°F | Low: 45°F

Durango, CO

Sunny intervals

High: 66°F | Low: 41°F

Shiprock, NM

Sunny intervals

High: 73°F | Low: 48°F

Cortez, CO

Sunny intervals

High: 72°F | Low: 43°F

Santa Fe, NM

Sunny intervals

High: 72°F | Low: 50°F