BBC Newsroom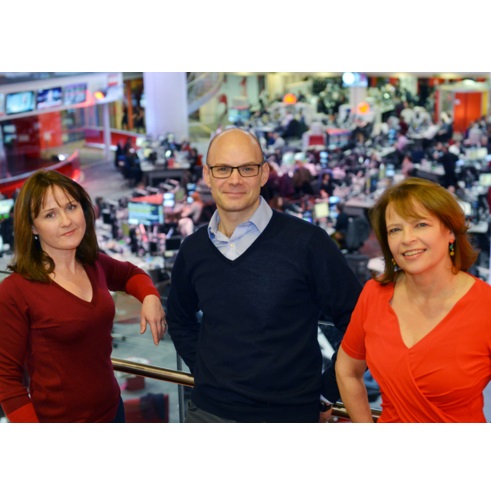 The world's news now from the world's newsroom.
The Newsroom is where the BBC's worldwide network of correspondents tell the stories of the day - clearly and concisely providing compelling journalism, eyewitness accounts, context and analysis.
The Newsroom is also committed to adapting immediately to live coverage during big events and breaking news.
Regular presenters: Valerie Sanderson, Oliver Conway and Jackie Leonard
Farmington, NM

Thundery shower

High: 72°F | Low: 45°F

Durango, CO

Sunny intervals

High: 66°F | Low: 41°F

Shiprock, NM

Sunny intervals

High: 73°F | Low: 48°F

Cortez, CO

Sunny intervals

High: 72°F | Low: 43°F

Santa Fe, NM

Sunny intervals

High: 72°F | Low: 50°F