Qu.I.C.C. Career Tips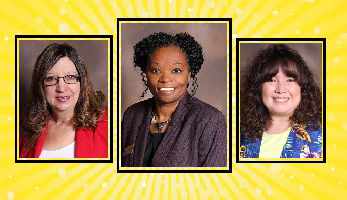 Alicia Middleton, Director of the San Juan College Quality Improvement and Career Center hosts Qu.I.C.C. Tips with Administrative Assistant Desiree Hutchens. Each week, the hosts will speak with local employers and share tips to give you an edge when looking for that first, or next, job.
WFMT Orchestra Series

2:00pm - 4:00pm

The WFMT Orchestra Series is a year-round series that combines LA Phil, Milwaukee Symphony Orchestra, San Francisco Symphony, and more.

Collectors' Corner

5:00pm - 7:00pm

The program features either unusual repertoire that deserves a wider public distribution, or performances unique in their interpretive profile, sense of commitment.
Farmington, NM

Sunny

High: 82°F | Low: 45°F

Durango, CO

Sunny

High: 77°F | Low: 36°F

Shiprock, NM

Sunny

High: 86°F | Low: 48°F

Cortez, CO

Sunny

High: 82°F | Low: 45°F

Santa Fe, NM

Sunny intervals

High: 75°F | Low: 50°F