Sunday Specials
Sunday, April 9-April 30, 2017 at 2 p.m. This is Cabaret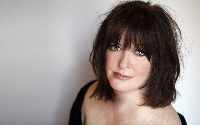 Host Ann Hampton Callaway celebrates intimate performances and emotionally engaging songs from jazz, the blues, Broadway, the whole Great American Songbook. Special guests perform and share personal insights with Ann, live from the stage of the legendary Birdland Jazz Club in the heart of New York City. Throughout the series, Ann Hampton Callaway, the Queen of American Cabaret, holds court and engages some of the most interesting singers and songwriters, including Steve Tyrell, Christine Ebersole, Curtis Stigers, and Kurt Elling
Sunday April 9-April 30 at 3 p.m. A Joyful Cry: Brazil's Choro Music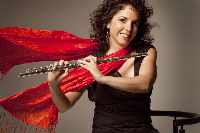 A Joyful Cry: Brazil's Choro Music (pronounced SHOH-roh) is a series about a unique, exciting and virtuosic musical style – all the way from Brazil. The word choro comes from the word "cry," yet, it's some of the happiest and most energetic music one could ever hear. From its beginnings in the late 1860s, choro truly showcases the incredible artistry of the musicians who play it. Its distinctive rhythm and catchy melodies could only come from Brazil.
While it's a genre with its own vitality and character, choro does also have rich connections to classical and jazz, which we explore throughout the series. As many set their sights on the country and its 2016 Summer Olympic celebrations, A Joyful Cry reminds us that an airplane ticket isn't necessary to feel and hear the vibe of a Rio night!
In Program 1, host Julie Koidin and co-host Geraldo de Oliveira introduce you to choro's origins in the late 19th century and its development to the present day, through tasteful use of historic recordings and some of the stories associated with the music itself. In Program 2, you'll learn how classical musicians like Heitor Villa Lobos got their start playing choro – sneaking out of the house late at night to perform! Names like Pixinguinha and Jaco will become familiar as we highlight their music and the performers playing it– Joel, Ze da Velha, Camerata Carioca and more. Program 3 highlights choro's finest brass and woodwind musicians and Program 4 introduces the great string players - with a big focus on the mandolin, guitar (both 6 and 7 string) and the cavaquinho (a Brazilian ukulele). We'll also hear from the musicians themselves, drawn from the interviews Julie Koidin has done over the last two decade during her travels around Brazil and which have been featured in her book, Choro Conversations: Pursuing Life, Love and Brazil's Musical Identity (2013) . They talk about the art of choro and how for them, it is the most Brazilian of all music.
Sunday, May 7 at 2 p.m. The Cradle That Rocked: Rediscovering Marc Biltzstein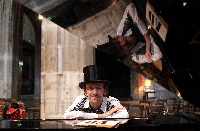 This is the story of a great musician who embraced all the colorfulness of American life. Composer Marc Blitzstein has been largely forgotten, but in the 1930s he was famous for his political musical, The Cradle Will Rock. In the 1940s he was famous again for his Airborne Symphony, written in London during the war.
And in the 1950s he made headlines once more, this time for his brilliantly funny and sarcastic adaptation of Kurt Weill's Threepenny Opera. And yet, he is virtually unknown today. Jewish, gay, and a stubborn political activist, he was on the margins of the arts world in his lifetime. Although championed by Leonard Bernstein, he had trouble getting his career off the ground, and many of his musicals failed after a few performances. And his death was so tragic that it haunted his legacy for decades.
This radio series aims to celebrate his life with humor, storytelling, and vintage audio, as a new generation discovers his music. Join pianist Guy Livingston for four feature-length episodes, as he recounts the astonishing musical adventures of an American original, Marc Blitzstein.
Sunday, May 21 at 2 p.m. Lincoln in Music and Letters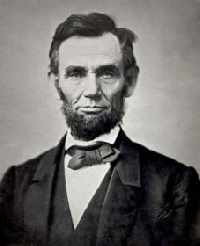 Take an hour-long, song-filled journey on Abraham Lincoln's funeral train with Lincoln in Music and Letters. Never before had a president's death been memorialized by rail. Travelling 1,654 miles through seven states, it was a cutting-edge technical notion - extraordinary for its time - but well suited to the extraordinary times the United States faced.
You'll hear how the image of Lincoln, a seemingly awkward man from a humble background, transcended that troubled era and stepped into history. Hosted by Coco Elysses and written by award-winning audio producer George Zarr, the program features nationally acclaimed singer/songwriter and folk musician Chris Vallillo.
Showcased are letters and diaries of the period, many unpublished and from the collection of Chicago's Newberry Library. Plus the songs our citizens sang, some long unheard or unrecorded. Included are dramatic scenes based on actual historical dialogue and accounts. Lincoln in Music and Letters presents the American voices of those who lived through a difficult time, civilians and soldiers alike, and brings them to vivid life.
Sunday, May 21 at 3 p.m. The Stradivarius of Singers: A Tribute to Leontyne Price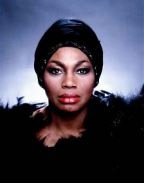 One of the most renowned and beloved singers of the 20th century, American soprano Leontyne Price rose to superstardom at a time when African-American artists were only just beginning to achieve major recognition in the operatic world. Price, who turns 90 in February, is celebrated by Roger Pines, broadcast commentator for Lyric Opera of Chicago, in a tribute covering her life and career in depth.
In addition to representative recorded excerpts, the program features comments and reminiscences from numerous renowned American artists, among them Renée Fleming, Sondra Radvanovsky, Denyce Graves, and Eric Owens.
Farmington, NM

Sunny intervals

High: 82°F | Low: 54°F

Durango, CO

Sunny intervals

High: 75°F | Low: 45°F

Shiprock, NM

Sunny intervals

High: 82°F | Low: 54°F

Cortez, CO

Sunny

High: 77°F | Low: 48°F

Santa Fe, NM

Sunny

High: 73°F | Low: 52°F