Broadcasts/Podcasts Group
Thanks for wanting to learn more about: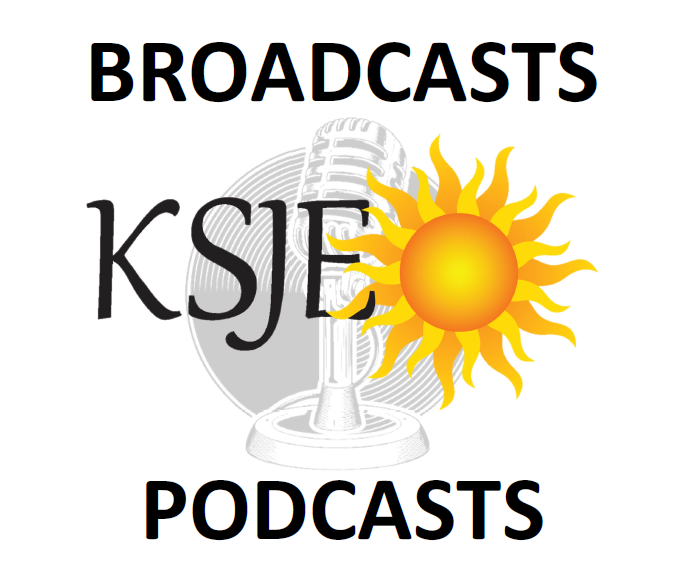 KSJE is San Juan College's Radio Station!
We want to have more voices on KSJE!
If you are interesting in doing a broadcast/podcast on KSJE sign up here!
Even if you're already doing a podcast, it may be a good fit on KSJE!
Join us to learn:
How to create engaging content!
How to Interview Guests!
Audio Editing Skills!
The Differences Between Broadcasts and Podcasts!
and More!
Do you still have questions? Click here to learn more!
Farmington, NM

Sunny

High: 82°F | Low: 45°F

Durango, CO

Sunny

High: 77°F | Low: 36°F

Shiprock, NM

Sunny

High: 86°F | Low: 48°F

Cortez, CO

Sunny

High: 82°F | Low: 45°F

Santa Fe, NM

Sunny intervals

High: 75°F | Low: 50°F