Chamber Music Society of Lincoln Center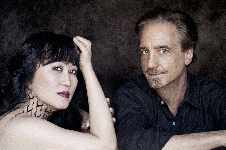 The Chamber Music Society of Lincoln Center, (CMS) is one of eleven constituents of Lincoln Center for the Performing Arts, the largest performing arts complex in the world. Along with other constituents such as the New York Philharmonic, New York City Ballet, Lincoln Center Theater, and The Metropolitan Opera, the Chamber Music Society has its home at Lincoln Center, in Alice Tully Hall – the finest hall in the world for chamber music. Through its performance, education, and recording/broadcast activities, it draws more people to chamber music than any other organization of its kind.
CMS presents annual series of concerts and educational events for listeners ranging from connoisseurs to chamber music newcomers of all ages. Performing repertoire from over three centuries, and numerous premieres by living composers, CMS offers programs curated to provide listeners a comprehensive perspective on the art of chamber music. The performing artists of CMS, a multi-generational and international selection of expert chamber musicians, constitute an evolving repertory company capable of presenting chamber music of every instrumentation, style, and historical period. Its annual activities include a full season of concerts and events, national and international tours, nationally televised broadcasts on Live From Lincoln Center, a radio show broadcast internationally, and regular appearances on American Public Media's Performance Today.
Farmington, NM

Thundery shower

High: 72°F | Low: 45°F

Durango, CO

Sunny intervals

High: 66°F | Low: 41°F

Shiprock, NM

Sunny intervals

High: 73°F | Low: 48°F

Cortez, CO

Sunny intervals

High: 72°F | Low: 43°F

Santa Fe, NM

Sunny intervals

High: 72°F | Low: 50°F