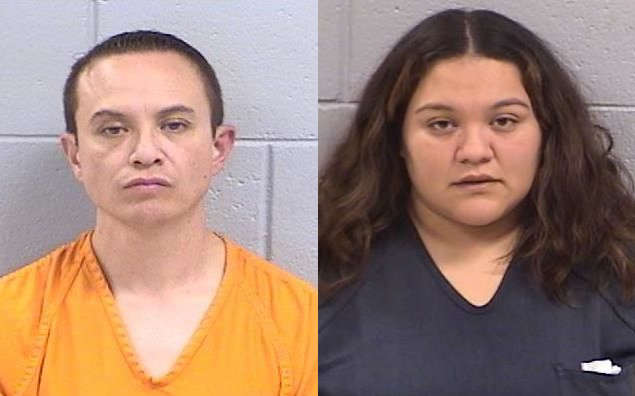 Lindbergh Alonzo, 42 & Alexis Alonzo, 29 (Courtesy San Juan Co. Sheriff's Office)
 On September 16, 2022, an employee with the New Mexico Children, Youth and Families Department (CYFD) requested the San Juan County Sheriff's Office to assist in responding to a welfare check on the children in the Alonzo household.  There was information alleging excessive/inappropriate discipline, close confinement, and inadequate food.  Upon initial contact with the family, evidence observed in the house, and then alteration of evidence while on scene, deputies believed that children were being confined in a closet for extended periods of time and were not being fed adequately.  The on-dut
From the San Juan County Sheriff's Office
October 25, 2022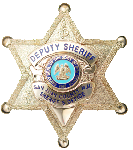 The San Juan County Sheriff's Office arrest Lindbergh Alonzo and Alexis Alonzo for child abuse. Lindbergh Alonzo, age 42, is charged with abuse of a child resulting in great bodily harm (1st degree felony) and tampering with evidence (3rd degree felony). Alexis Alonzo, age 28, is charged with abuse of a child resulting in great bodily harm (1st degree felony).
On September 16, 2022, an employee with the New Mexico Children, Youth and Families Department (CYFD) requested the San Juan County Sheriff's Office to assist in responding to a welfare check on the children in the Alonzo household. There was information alleging excessive/inappropriate discipline, close confinement, and inadequate food. Upon initial contact with the family, evidence observed in the house, and then alteration of evidence while on scene, deputies believed that children were being confined in a closet for extended periods of time and were not being fed adequately. The on-duty sergeant was called, and the decision was made to remove the children from the home.
The children were taken to San Juan Regional Medical Center for screening, and one was determined to be severely malnourished. After detectives conducted search warrants and interviews, warrants for the arrest of Lindbergh and Alexis Alonzo were signed on October 21. On the same day, the Alonzo's were arrested and booked into the San Juan County Adult Detention Center.
If you suspect a child is being abused or neglected, please call non-emergency dispatch at 505-334-6622 or 1-855-333-SAFE. A concern for children extends to all children in New Mexico. Please help us keep the children of San Juan County safe and report any suspected abuse/neglect.