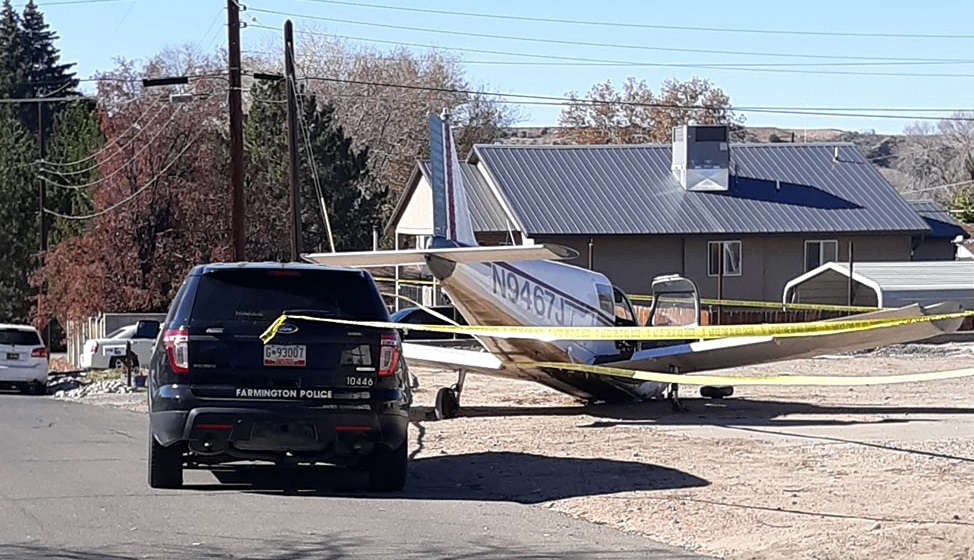 Police: Pilot suffered minor injuries.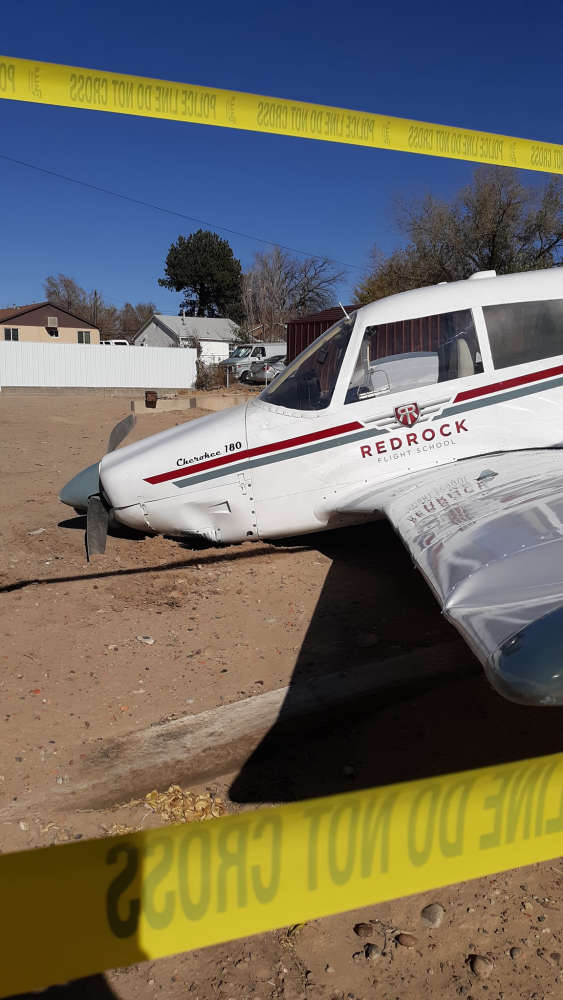 Wednesday, November 17, 2021
A small plane made a crash landing just short of the Four Corners Regional Airport today.
The crash was reported before noon, in an area near W. Mohave Street and N. Lincoln Avenue.
Farmington Police closed W. Mohave Street to through traffic for several hours.
Police reported the pilot, the only person onboard, suffered minor injuries.
Photos from the scene show the Piper Cherokee 180 aircraft made a crash landing in a dirt lot, with part of its propeller embedded in the ground. The plane is labeled as belonging to the Red Rock Flight School, which is based at Falcon Field in Mesa, Arizona.
The Federal Aviation Administration will be taking over the investigation of the crash landing.